Coordinates Lite
Instantly convert between GPS coordinate systems
Coordinates Lite makes it a snap to convert between the four most common formats for recording latitude and longitude: decimal degrees, degrees and decimal minutes, degrees-minutes-seconds, and UTM coordinates.
To convert your coordinates, just tap the coordinates format you have and enter your new coordinates. Enter them, tap the done button and your coordinates are instantly converted into all four formats.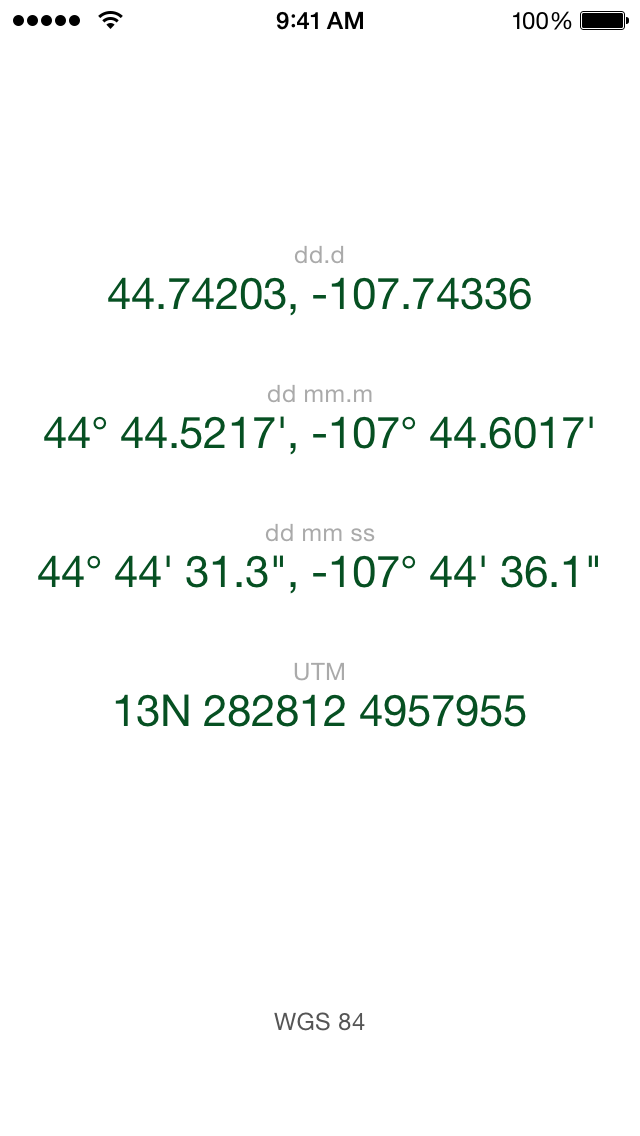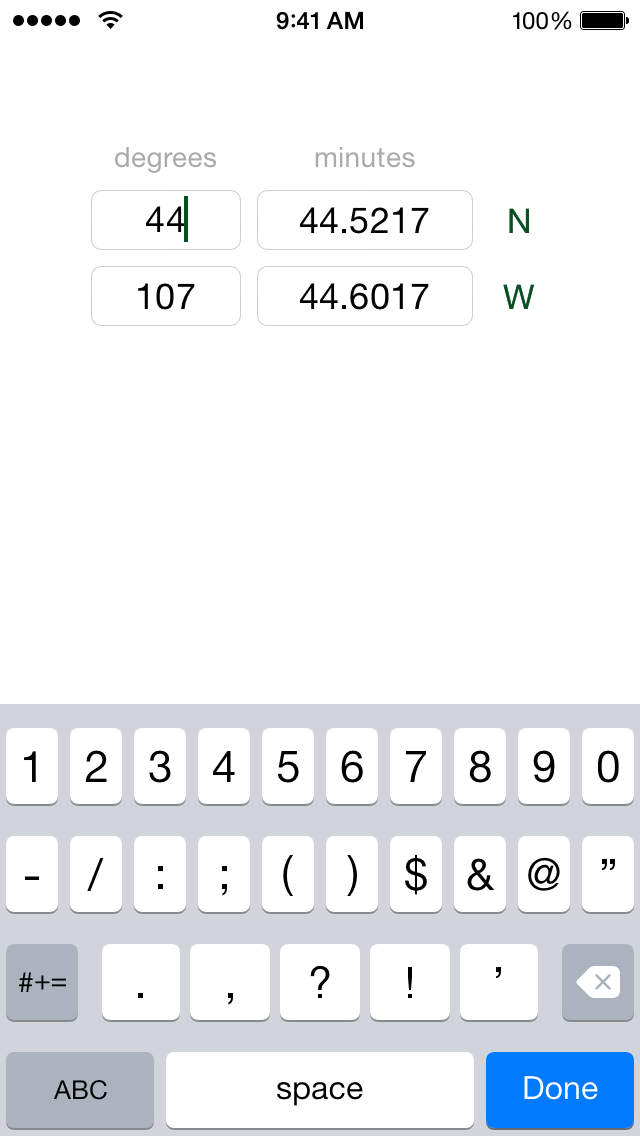 If you would like to use GPS to find your current location, show your location on a map, or store waypoints, try the full version of Coordinates on the App Store.